Mandeville and Hammond Chiropractic Care is our focus
We are committed to providing quality Chiropractic care. Our focus is to alleviate your symptoms with the goal of creating long term wellness and improved quality of life. We want to help you create a healthier you.
We treat neuromusculoskeletal conditions that often arise from repetitive use, motor vehicle accidents, sports and recreational activities or simply from the day to day rigors of our busy lives.
Chiropractic Care
Chiropractic is a health care profession that focuses on disorders of the musculoskeletal system and the nervous system, and the effects of these disorders on general health. Chiropractic care is used most often to treat neuromusculoskeletal complaints, including but not limited to back pain, neck pain, pain in the joints of the arms or legs, and headaches.
Doctors of Chiropractic – often referred to as chiropractors or chiropractic physicians – practice a drug-free, hands-on approach to health care that includes patient examination, diagnosis and treatment. Chiropractors have broad diagnostic skills and are also trained to recommend therapeutic and rehabilitative exercises, as well as to provide nutritional, dietary and lifestyle counseling.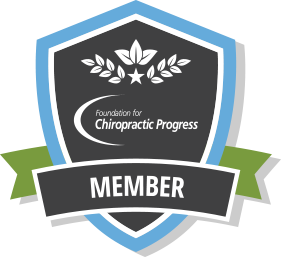 When love and skill work together, expect a masterpiece."
BJ Palmer
The doctor of the future will give no medicine, but will interest her or his patients in the care of the human frame, in a proper diet, and in the cause and prevention of disease."
Thomas Edison